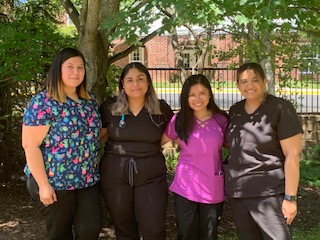 We understand the hesitation to physically come to the office at this time given the current Coronavirus pandemic. If you would prefer to not come in, we would strongly recommend that you to take advantage of our current telemedicine appointments. This will allow us to address any questions you may have while following up on routine health. At this time, we are unsure when the pandemic will be over. Please call the office as we are now scheduling physicals/nurse visits and same-day sick appointments. We are closely monitoring the COVID-19 pandemic as per the CDC and AAP recommendations to keep all of our patients safe and healthy during this time. We are also offering services to complete the appropriate camp, sports and school forms. Please help us in helping you keep you/your child(ren) and family healthy and up to date in this difficult and unprecedented time.
Thank you!
PVP
Call to schedule your Child's Annual Check-up or Sport's Physical today and the seasonal flu vaccine!
Please try to schedule 2-4 weeks in advance.
We follow the evidence-based vaccination recommendations from the American Academy of Pediatrics (AAP), to make sure that all of our families are immunized and fully protected. If you have questions about necessary vaccinations, please call to speak with one of our providers, and we can address all of your concerns.
If you need to cancel any appointment, please do so at least 24 hours in advance.
​Office Documents & Policies
Please contact Ilona Desai at 240-659-3612 for billing concerns